BikeFest Update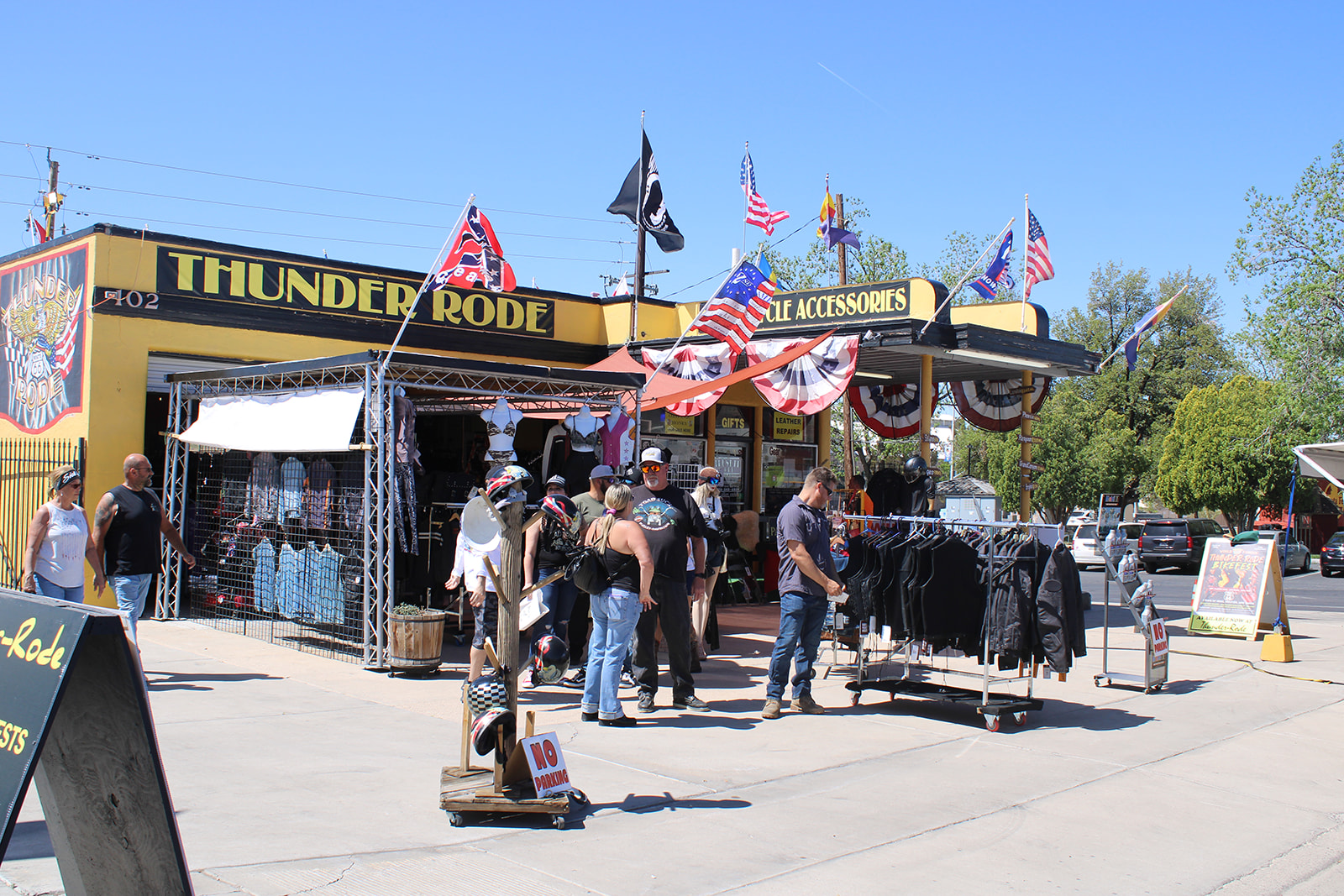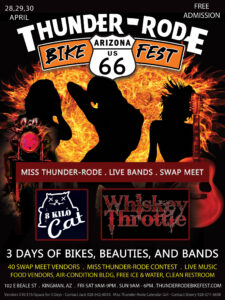 Thunder-Rode BikeFest Update: 
We currently have 27 vendors signed up for the 3 day weekend. If you are interested in a table, please contact Jack at 928-542-6059. Cost is $10 without electric for all 3 days or $15 with electric for all 3 days.
We have several ladies interested in being crowned Miss Thunder-Rode and adorning the cover of our 2024 Thunder-Rode Bike Calendar, among other fanfare and gifts. Ladies
interested in joining our Miss Thunder-Rode search, please contact Sherry at 928-377-3608.  We currently have over 10 ladies who have expressed interest.
Cool Catz Karaoke will be hosted by KC Cougar on Friday 4/28 from 4-8pm.
8-Kilo Cat will be jamming on Saturday night 4/29 from 4pm – 8pm.
Whiskey Throttle will rock out on Sunday 4/30 from 1-5pm.