Thunder-Rode BikeFest During Route 66 Bike Week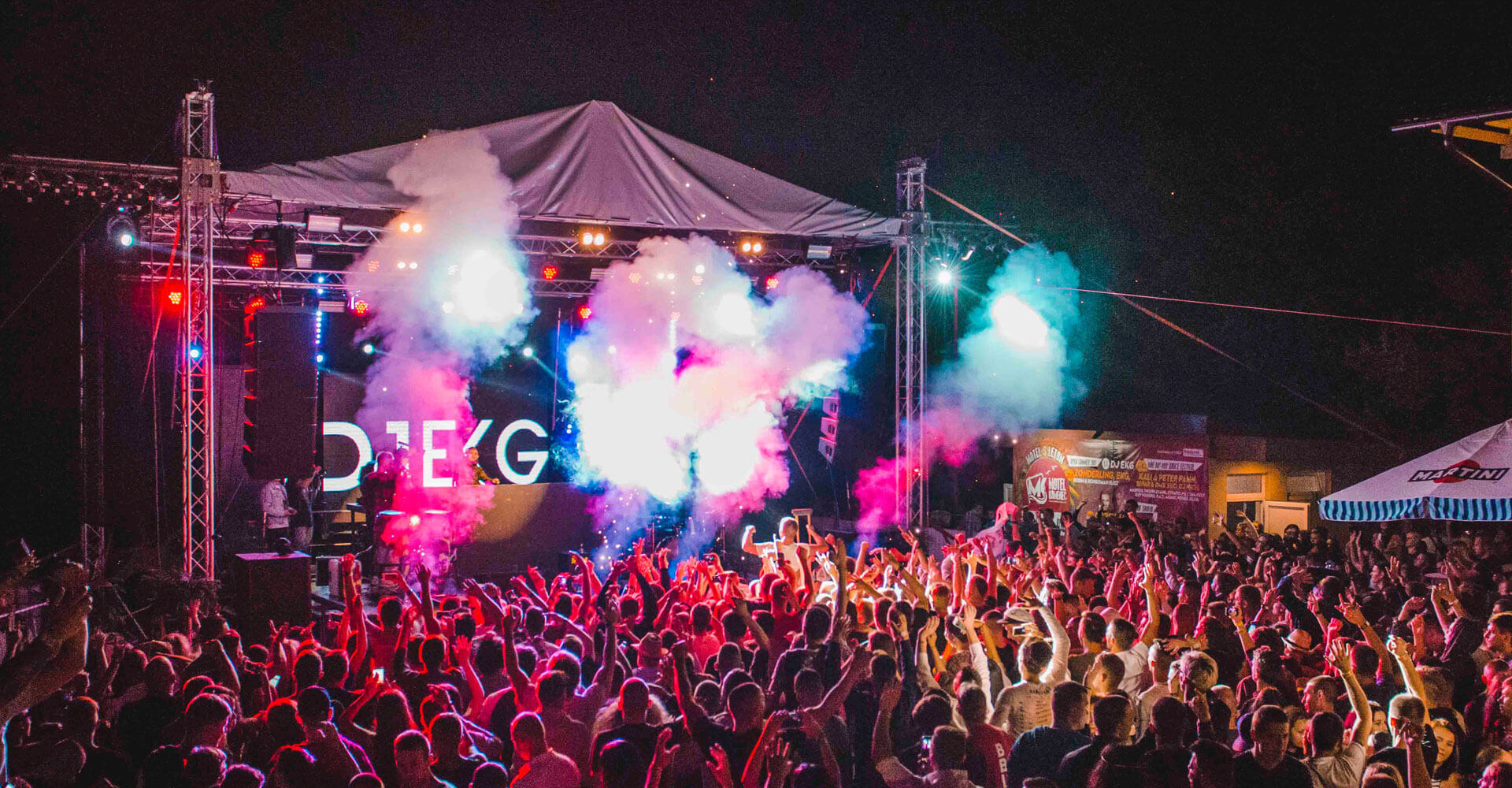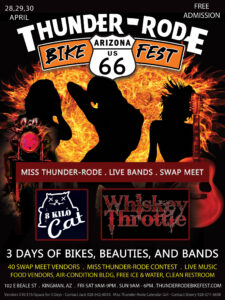 It's ON!!! Thunder-Rode BikeFest 2023!!!! 3 Days of Bikes, Beauties, and Bands. April 28th, 29th, and 30th at World Famous Thunder-Rode Motorcycle Accessories, 102 E. Beale Street, Kingman, AZ – Across from Locomotive Park and behind Mr. D'z Famous Diner on Route 66 in Historic Downtown Kingman, AZ. FREE Admittance.
Free Ice/Water. Free Clean Restrooms. Free Air Conditioned Shop to Cool Off Inside.
SWAP MEET ALL THREE DAYS – Fri 4/28 – Sun 4/30 – 9am-6pm.
MISS THUNDER-RODE – We will crown Miss Thunder-Rode! She will grace the cover of the 2024 Thunder-Rode Bike Calendar!! Miss Thunder-Rode will be an ambassador to represent and promote Thunder-Rode throughout the year and will receive biker related gifts monthly.  Friday 4/28 meet the ladies. Saturday 4/29 at 3pm will feature the Miss Thunder-Rode Semi-Finals. Sunday at 2pm will be the finals and crowing of Miss Thunder-Rode.
MUSIC SCHEDULE – Live Music Friday 4/28 – Saturday 4/29 from 5pm – 8pm and Sunday throughout the day.
Daily Schedule for Visitors: April 28th Friday – April 29th Saturday 9am-9pm, and April 30th Sunday 9am – 6pm.
Thunder-Rode Motorcycle Accessories will be hosting Thunder-Rode BikeFest during Route 66 Bike Week in Kingman, Arizona. Kingman is centrally located at the Heart of Route 66.
20 mi to Cool Springs
29 mi to Oatman on the Arizona Sidewinder
84 mi to Parker Dam
107 mi to Las Vegas
23 mi to Chloride
72 mi to Skywalk at Grand Canyon West
29 mi to Hackberry
51 mi to Peach Springs
63 mi to Grand Canyon Caverns
73 mi to Seligman
Thunder-Rode Bikefest 2023 offers all the amenities of a genuine bike rally, plus:
One venue centrally located in a major Northwestern Arizona city.
No need to run from venue to venue to enjoy this event.
No entry fees to attendees. FREE all weekend long.
Microscopic vendor fee compared to other similar events. (see small fees below $10-$15 for the entire weekend)
Easy access from virtually anywhere – right off the 40 on Beale St. Less than ½ mi from the I-40 exit.
Numerous great restaurants within walking distance – Mr. D'z Diner (right behind Thunder-Rode), Sportsman's (2 blocks down), Rickety Cricket (2 blocks down), Wine Bar/Floyd's BBQ/Brewery/Siren's Sandwich Shop/La Tea Da (3-4 blocks down)
Beautiful parks – Locomotive Park (across the street) and Metcalf (about a block away)
VENDORS – 6pm Vendor close, if desired. No breakdown until Sunday at 4pm. $10 for 10×10 space no power, $15 with power for the entire three days! If interested in vendor space, please contact Jack at 928-542-6059.
CONTEST ENTRANTS FOR MISS THUNDER-RODE- Ladies, please contact Sherry at [email protected] or 928-377-3608.
Ride into Thunder-Rode BikeFest during Route 66 Bike Week Arizona and then head over to Cool Springs and Oatman to visit the old west, ride the switchbacks, see the burros, and take in the scenery. Be sure to make a stop at Saddlesore Ranch in Golden Valley, Arizona on your way and say "Hello" to Rob Borden, one of our Route 66 bikers staunchest supporters. Then, ride over to the Bullhead River Run in Bullhead City, Arizona.